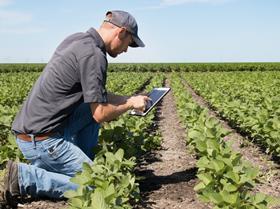 The Fresh Produce Safety Centre Australia & New Zealand (FPSC) has secured iFoodDecisionSciences (iFoodDS) as a silver supporter.
A leading provider of food supply chain traceability and quality solutions for growers, shippers, packers, processors, distributors, retailers and foodservice, iFoodDS' cloud- based offerings provide advanced analytics and insights for safety, regulatory compliance and process improvements.
"It is wonderful to have fresh produce solutions providers such as iFoodDecisionSciences publicly pledging their support the FPSC, and we warmly welcome iFoodDS on board as a Silver supporter," said Michael Worthington, chairman of FPSC.
"We are seeing an increase of support over recent times, as the industry steps up its commitment to fresh produce food safety. We are delighted that we can now count iFoodDS as an FPSC Silver supporter. The more companies that join along the supply chain, the more work the FPSC can do to promote safer fresh produce."
FPSC brokers connections and collaborations with global leaders in fresh produce to build industry capacity and capability that delivers safer fresh produce to consumers.
"We joined the FPSC because we firmly believe that iFoodDS can provide value and knowledge in food safety technology for the produce industry and FPSC supporters," said Ilango Surendran, iFoodDS' regional manager for Australia and New Zealand.
"We have seen the importance and evolving change in technology to improve food safety across the supply chain. In particular, we have seen the accelerated growth and adoption of technology with the COVID-19 pandemic. We are delighted to partner with the FPSC."