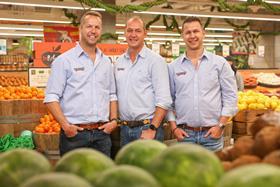 Family-owned grocer Harris Farm could be set for a change in ownership, after The Financial Review revealed a Goldman Sachs led auction attracted a number of private equity (PE) firms looking to invest in the grocery retailer.
According to reports, significant interest has been registered by Bain Capital, Australia's Quadrant Private Equity, Pacific Equity Partners and Alceon Group's PE arm.
However, it remains to be seen what Harris Farm is hoping to achieve from the auction, with total control, a minority stake, or a debt refinancing all potential outcomes.
It's said the Harris family and their bankers at Goldman Sachs are deciding on where to take the process next. Bidders are reportedly expecting a second stage, according to The Financial Review, although there is some hope the Harris family's motivations will be revealed before then.
Harris Farm earlier announced a A$300m capital expansion programme designed to almost triple earnings in the coming five years. It is said to be seeking capital to make it possible.
The programme, which would result in Harris Farm doubling its store count by 2025, can be partly self-funded by stores, which are due to be profitable once they open. The proceeds are then expected to be reinvested into a new site.
But the internal cash generation is not expected to cover the whole bill, which is why Harris Farm is in talks with private equity groups and trade parties about taking a stake in the business.