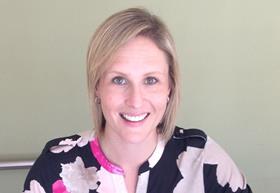 Australia's largest industry association for fresh produce, PMA A-NZ, has announced the appointment of Katie de Villiers as its new chair, replacing Seeka's Michael Franks, who has retired by rotation.
De Villiers has been an active member of PMA A-NZ since joining the produce industry 11 years ago. She has been widely recognised for her work mentoring students through the PMA A-NZ career pathways programme.
In a statement, PMA A-NZ highlighted de Villiers' passion for attracting and developing talent in the industry, referencing her work with the PMA A-NZ talent taskforce, in which she has ignited the passions of future industry leaders.
It noted her relationship management, commercial negotiation and business leadership skills would be beneficial in the role, as the industry body continues to navigate the changing needs of its members.
In 2018, de Villiers joined the PMA A-NZ board and has served as vice chair for the last 18 months.
De Villiers said she is excited to increase her involvement with PMA A-NZ, "I am looking forward to increasing (my) work with the board and staff to ensure the continued delivery of value to members in this ever-changing environment. I would also like to acknowledge and thank Michael for the significant contribution he has made to PMA A-NZ during his time as chair,' she commented.
PMA A-NZchief executive Darren Keating added, "A critical component of the PMA ethos is volunteerism, a character that Katie has demonstrated repeatedly throughout her involvement with the association.'
Meanwhile Ben Hoodless, general manager – ANZ Vegetable Seeds Bayer Crop Science, has been instated as vice chair of the board.
"The contribution of our volunteer leaders is a critical component of progressing the association's vision to bring together the global produce and floral community to grow a healthier world. I welcome Katie's appointment as board chair, and appointment of Ben as vice chair," said Keating.