Subsidiary Mango Road awarded commercial rights to three new mango varieties by Queensland government
The Queensland Government has awarded Manbulloo the commercial rights to the three new mango varieties, NMBP-1201, NMBP-1243 and NMBP-4069.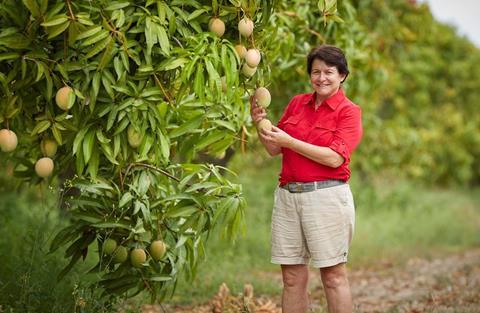 The leading Australian mango grower's marketing, management and export company, Mango Road, was selected to manage the launch of the new varieties.
Queensland minister for agricultural industry development and fisheries and Mark Furner said Mango Road had a proven track record in all aspects of the mango supply chain making it a standout choice to commercialise the new mangoes.
"Their wealth of knowledge and experience in product development, growing, harvesting, quality management, packing, branding, marketing, supply chain management, export and ongoing research and development, perfectly positions them to take these three excellent mango varieties forward," said Furner.
"Commercialising these new varieties will mean mango lovers will have more choice when shopping and will also drive growth in business and employment opportunities in regional Queensland."
Mango Road managing director Marie Piccone said the new varieties would complement the iconic Kensington Pride variety.
"Kensington Pride is Australia's favourite mango variety, and its delicious flavour will be expanded as Kensington Pride is a parent of all three varieties," Piccone said.
"The new varieties display characteristics such as higher productivity in some regions, earlier and later fruit maturity and harvest timing, and an attractive appearance and good shelf-life.
"Their flavour profiles are similar to Kensington Pride, providing an eating experience so loved by consumers in Australia and globally," she added.
"Mango Road is excited to commercialise the new varieties which showcase our commitment to delivering the next generation of mango varieties to delight consumers and sustain profitability for growers."
Furner said the new varieties were developed during the National Mango Breeding Program (NMBP) to address the limitations of existing varieties.
"The three new varieties were chosen from 1850 new hybrid lines developed since the NMBP was established in 1994 and can truly be described as elite," Furner said.
"Their attributes of attractive coloured fruit, desirable flavour, shape and size made them a standout to the NMBP's judging panel.
"They have been through rigorous development and assessment processes so that consumers can be sure of their quality and we can be confident that they will add to our reputation for producing safe and delicious food."