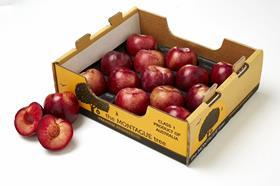 With the first fruit now in stores, leading Australian grower-packer-marketer Montague has set itself for a promising 2020/21 stonefrout season.
Desirable offseason conditions enhanced flower volume and with flowering occurring slightly early, the season is running almost five days ahead of last season, the company said in a release.
Although the crop size has been somewhat downgraded due to hail events during October, Rowan Little, chief innovation officer of Montague, said he still expects a great crop.
"The 2021 growing season was characterised by higher rainfall over the winter together with good chill which set the groundwork for a good crop," Little said.
"Despite some adverse weather events in south eastern Australia we are confident Australian's will enjoy a plentiful supply this season.We are delighted to offer our premium stonefruit range,the Montague Tree, toAustralian consumers over the summer and festive season."
Montague will be bolstered by the progress of its new 53,200m2 packhouse with construction expected to be completed by the end of 2020.
The project will launch in phases, which will see its new stone fruit grader operational from late December 2020 and all apple production lines fully operational from mid-March 2021, in time for next year's apple season.