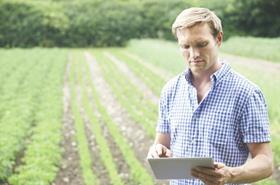 Finistere Ventures has partnered with New Zealand Growth Capital Partners (NZGCP) to launch a new NZ$40m (US$28m) agri-food technology fund.
The Finistere Aotearoa Fund - a subsidiary of Silicon Valley venture capital fund managers Finistere Ventures - will focus on commercialising New Zealand's robust technology and intellectual property pipeline.
Arama Kukutai, co-founder and partner of Finistere Ventures, said the New Zealand government's investment and commitment to a zero-emissions national agriculture strategy had turned the country into a centre for agricultural excellence.
"New Zealand has become a world leader in agricultural research and innovation focused on curtailing the environmental impact of agriculture," said Kukutai.
"Having a strong local presence in Aotearoa has long been on our agenda. We are excited to partner with NZGCP to support the global commercialization of New Zealand's most promising agri-food technology advancements."
NZGCP – which operates the NZ$300m Elevate NZ venture fund established by the New Zealand government – has committed NZ$14m into the Finistere Aotearoa Fund and the fund will match Elevate's commitment at least dollar-to-dollar with private capital.
Finistere Ventures is aiming for a final close of NZ$42m, which if achieved would see Elevate's contribution rise to NZ$21m.
James Pinner investment director of Elevate, said Finistere has been operating in New Zealand for a number of years and has very strong connections across the ag-tech and start-up space.
"Finistere and Dean Tilyard established Sprout, a Callaghan tech incubator based in Palmerston North with a strong agri-tech focus, and the fund has a number of existing New Zealand investments including BioLumic, Invert Robotics and CropX – all three have also been supported by NZGCP via our Aspire fund," said Pinner.