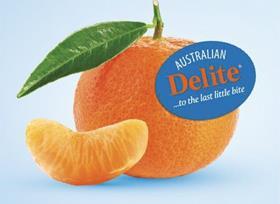 Nutrano Produce Group has unveiled a new marketing campaign to support the tenth season of Australian-grown Delite seedless mandarins.
The campaign is focused on positioning Delite as the "ultimate portable snack for busy healthy bodies," according to a release from Nutrano.
"Citrus consumption remains strong, with Aussies prioritising their health and wellbeing; whether they are looking for Vitamin C to boost their immunity or healthy snacking options to fuel their daily lives which are often a hive of activity at home or on the go," said Cameron Davine, general manager sales and marketing at Nutrano Produce Group.
"We'll use fun illustrative characters living busy active lives to highlight the different occasions, as well as broaden appeal to a wider audience."
Tania Chapman, general manager of Nutrano's Sunraysia Operations, said 20m Delite mandarins are expected to be picked across the group's grower network this season.
"The success of the Delite mandarin programme since it launched nine years ago is a culmination of hard work from our dedicated grower partners in New South Wales, Victoria and Western Australia who put their heart and soul into growing Delite mandarins and honouring the strict quality specifications that underpins the Delite brand," Chapman explained.
Chapman said Nutrano plans to extend the availability of Delite mandarins and meet growing consumer demand.
"We continue to invest in best farm practices including crop protection nets, sprayers, frost fans as well as elevate agronomic practices to mitigate alternate bearing and ultimately maximise production of premium quality fruit for consumers," said Chapman.
Delite mandarins are sold exclusively at Woolworths stores across Australia.