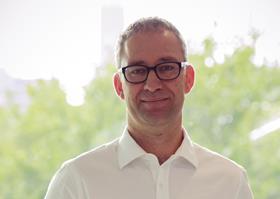 New Zealand Kiwifruit Growers (NZKGI) has announced Colin Bond as its new chief executive. Bondwill take up the role on 24 May, succeeding Nikki Johnson.
Bond joins NZKGI with an impressive track record over the past 22 years with ANZ bank, particularly in his most recent role as regional manager– commercial and agriculture.
Mark Mayston, chairman of NZKGI, said Bond was well equipped for the position and would continue the work Johnson had begun.
"Colin will bring a wide range of skills and experience to chief executive role and I am confident that he will lead NZKGI well in advocating and increasing value for growers, building on the strong work that Nikki Johnson leaves behind," said Mayston

"The appointment of Colin is exciting for NZKGI and our role with a growing industry. It also reflects continuity in NZKGI's mission to advocate, protect and enhance the commercial and political interests of New Zealand kiwifruit growers."
Mayston said the industry still faced a number of challenges despite its recent success and Bond would help lead the organisation's response.
"NZKGI has an extraordinary opportunity to support growers throughout this period of rapid growth. We have to lead conversations with industry, government and wider stakeholders to ensure the industry grows with the best interests of growers at front of mind," said Mayston.
"These factors have driven the decision for the executive committee to appoint a person with a strong leadership background, and with first-hand knowledge of our industry, to the role of chief executive."