Darwin-grown fruit arrives at Sydney Markets, with Australian grower-packer-marketer expecting long-running season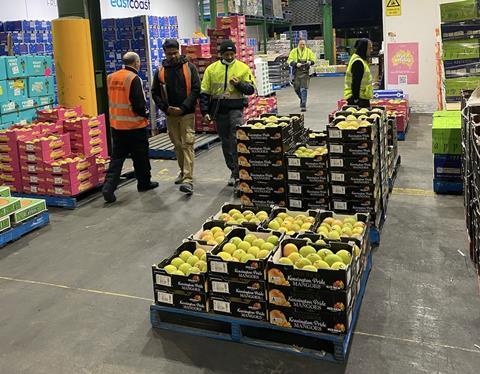 Red Rich Fruits has begun picking Kensington Pride mangoes on its Darwin farms.
The first consignment of new-season fruit landed at the Sydney Markets this week.
Matt Palise, managing director of Red Rich Fruits, said the company is preparing for an extended mango campaign in the Top End this season.
"Darwin's Kensington Pride mango season is going to be longer than usual this year," said Palise. "The cold weather arrived later in June however we ended up with good fruit set and are now looking at a season that will run well into late October, possibly even early November."
"This year the fruit is rounder than usual, it's a good size and we're feeling very positive about the season ahead."