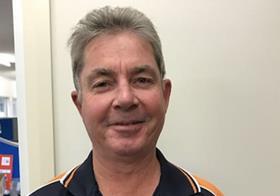 Richard Byllaardt was elected chair of Citrus Australia at the peak industry body's annual general meeting (AGM).
The move follows outgoing chair Ben Cant's planned decision to step down after three years in the position.
Cant has been appointed deputy chair as part of the succession plan. He was re-elected to the board alongside independent directors Iain Evans and Greg Fraser at the AGM.
Byllaardt has served on the Citrus Australia board for four years, and severed as deputy chair for the past three.
"It is a privilege to be appointed to this position and I would like to acknowledge the work of outgoing chair Ben Cant and former chair Tania Chapman," Byllaardt said. "Their leadership over the past ten years has been instrumental in building the technical capabilities of Citrus Australia that benefit growers nationwide.
"I look forward to travelling to all our citrus regions – from Manjimup in south-west WA to Dimbulah in Far North Queensland – and talking to growers to hear how we can address issues that would benefit their business."
Byllaardt was a co-owner and managing director of Seven Fields, which was acquired by Nutrano Produce Group in 2016. Together with Greg McMahon, Byllaardt grew Seven Fields to become one of the largest citrus growers in Australia with sites in Sunraysia, Queensland and the Northern Territory.
As head of the company's growing and marketing operations, he travelled regularly to key export markets, establishing a network of contacts in the global citrus industry.
Byllaardt said maintaining and growing current export markets would be a key focus of his chair role.