Early variety to mark the start of Montague's apple season when it hits shelves in March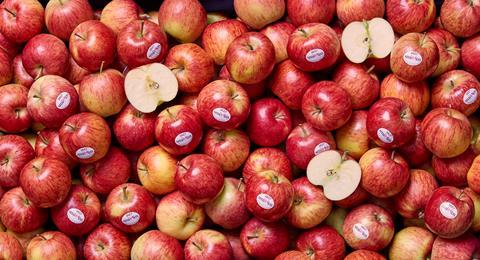 Leading apple grower-marketer Montague will commence its 2023 apple offering with early-season variety Smitten.
This year marks the sixth Smitten crop for Montague which expects a fruitful harvest to meet the increasing demand for the variety. The first fruit is set to hit supermarket shelves on 1 March promoted with the tagline, 'Once bitten, forever smitten'.
Smitten apples are sourced from all of Montague's apple growing regions including: Batlow, New South Wales; Stanthorpe, Queensland; Gippsland and Yarra Valley in Victoria; Huon Valley, Tasmania; and Pemberton Western Australia.
Managing director Scott Montague, said Smitten was a great way to kick off the season and Montague was expecting to harvest 600 tonnes of the apple, its largest crop to date.
"Smitten is a summer apple which has been enjoyed by consumers early each year. Its dense, yellow-cream coloured flesh is sweet and juicy with low acidity; the Smitten variety maintains its crunch longer than any other apple making it a refreshing and healthy snack. A favourite of mine and amongst many consumers," said Montague.