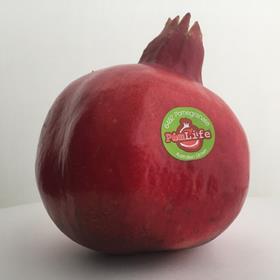 Leading Australian fruit processor, SPC, has acquired the PomLife brand from Australian Pomegranate Growers (APG).
Under the deal, APG will continue to own and harvest its pomegranate orchards, with SPC assuming ownership of the processing plant.
A relatively young brand, PomLife has been instrumental in promoting pomegranates across Australia over the last 12 years, particularly in foodservice, including cafes and restaurants.
In a statement, SPC said it sees parallels betweenpomegranates and the early adoption of avocados into mainstream cuisine in the late 1960s and early 1970s.
SPC chief executive, Robert Giles, said the acquisition aligns with what the company is trying to achieve moving forward.
"We have been investing in expanding our range within our fruit basket, and bringing PomLife, a neighbourhood business from Ardmona into the SPC family was a natural addition," said Giles.
'As PomLife's operation gets integrated into our Shepparton plant, we will increase our plant utilisation around the year and expand our fruit portfolio to include an amazing range of new pomegranate-based products," he added.
APG chief executive, Gal Shapir, said the group was proud to have played a part in introducing pomegranates to the wider Australian community.
'The PomLife brand has found a new home at SPC, where it can thrive and reach new heights. APG will continue to develop our orchard and support the iconic SPC business in their future endeavours in the pomegranate space and beyond," said Shapir.