Fruit and vegetables available at six of the New Zealand retailer's stores as part of trial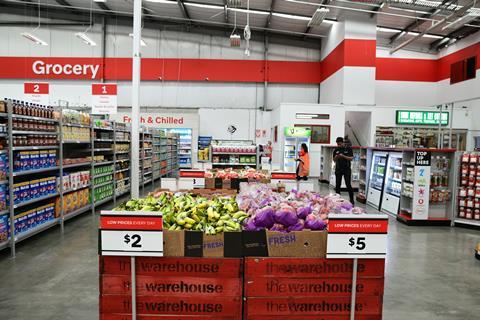 New Zealand retailer The Warehouse has added fresh fruit and vegetables to its range as part of a new trial.
A range of fresh produce will be available at six of the discount retailer's stores and Tania Benyon, The Warehouse chief product officer said there are already plans to add more products and locations.
"We already stock a good selection of what Kiwis want and need for their weekly shop – pantry basics, bread, milk, eggs, cereal, toothpaste, toilet paper, pet food as well as laundry and cleaning products, so offering Kiwi families fresh produce at The Warehouse is an exciting next step for us," said Benyon.
"We're big supporters of locally produced fruit and veggies, and we're proud to be working with local suppliers where practical to stock our shelves with carrots, onions, potatoes, avocado, apples, bananas, sweetcorn and tomatoes."
Benyon said The Warehouse would be guided by the response from consumers when it comes to extending the trial.
"We're pleased to offer Kiwi families a growing range of great value essentials when they're doing their grocery shop. We've been encouraged by positive response we've had so far and this is another exciting step," said Benyon.