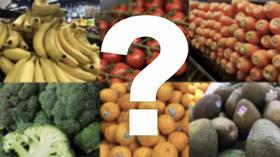 The Produce Plus-NielsenIQ Top 20 Products is back in 2021, with free access to the digital version available via the Produce Plus app for a limited time.
The Top 20 analyses the performance of the top fresh fruit and vegetable products in the Australian market.
NielsenIQ Homescan data is used to rank the Top 20 products, based on dollar share (percentage) of total fruit and vegetable sales purchased for take-home consumption. This year's data is based on the 12-month period ending 18 April 2021.
The Top 20 also analyses year-on-year dollar sales growth relating to the designated 52-week period, versus the year prior.
So which products made the cut in 2021? Download the Produce Plus app now to find out. Access to the Top 20 is free for a limited time.
You can also download a free copy of the Winter 2021 edition of Produce Plus via the app.