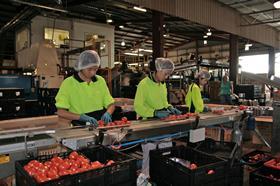 The Western Australian government has launched a new campaign aimed at matching agriculture and horticulture labour vacancies with workers.
'Here for WA' is a joint effort between the McGowan government and FoodAllianceWA. A range of workforce initiatives will be launched as part of the programme, including a new website to connect workers with potential regional employers, an online searchable employment database for skilled workers under 30, and addition resources directed into industry-based career programmes.
Workers seeking employment in Regional WA will be able to register their interest and connect with employers, labour hire companies and recruitment businesses looking for casual, skilled and unskilled workers.
Western Australia agriculture and good minister, Alannah MacTiernan, said the Covid-19 pandemic had reinforced the importance of agriculture and that the government was working closely with the WA industry to keep the supply chains open and businesses operating.
'We know primary producers are concerned about labour shortages - the new FoodAllianceWA website will help fill these gaps by connecting businesses with workers who have been displaced from other industries such as hospitality," said MacTiernan.
'Employers can also search the new online database to find workers with specific skills and qualifications, such as forklift tickets, construction white cards or livestock experience.
'It is important that workers do not travel to regional areas until they have a job secured to comply with the latest travel restrictions and keep our communities safe," she added.