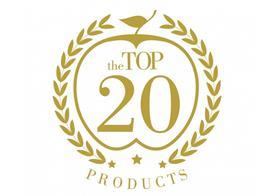 The Produce Plus-Nielsen Top 20 Products is back in 2020, with a new digital layout.
Launched in 2018, the Top 20 analyses the performance of the top fresh fruit and vegetable products in the Australian market.
Nielsen Homescan data is used to rank the Top 20 products, based on dollar share (percentage) of total fruit and vegetable sales purchased for take-home consumption. This year's data is based on the 12-months ending 19 April 2020.
The Top 20 also analyses year-on-year dollar sales growth relating to the designated 52-week period, versus the year prior.
"If there's one thing we've learnt from the events of the past few months it's that consumers are focused on improving their health and wellness," said Produce Plus editor Matthew Jones. "The market settings have never been better to grow the sales of fresh produce. The Top 20 delivers insight into where the growth is coming from and where the future opportunities lie."
The Produce Plus-Nielsen Top 20 Products will be available in early June via the new Produce Plus app, launching in early May. The app will be free to download, with login access available to Produce Plus subscribers.
A free digital version of the Top 20 will be made available via the app and the Produce Plus website for a limited time.
For information about how your company can be involved in the Produce Plus-Nielsen Top 20 Products, contact Alex Walker alexandra@fruitnet.com or Matthew Jones matthew@fruitnet.com.