Second full estimate sees per tray returns for SunGold kiwifruit decline from August 2022 forecast, Green returns steady
Zespri has released its November forecast for the 2022/23 season with predicted per tray returns for SunGold kiwifruit declining from initial estimates.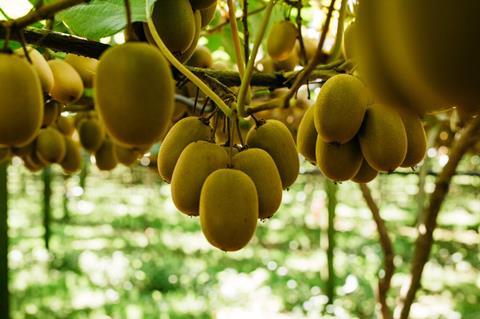 This second full OGR per tray and per hectare forecast follows the first, released in August 2022, and indicative per tray and per hectare ranges released in June and March 2022.
For the 2022/23 season the latest forecast estimates per tray returns for Zespri SunGold kiwifruit at NZ$9.81 compared to NZ$10.02 in August. Per tray returns for both Zespri organic varieties also dipped while the per tray returns for Zespri Green remained steady. Forecast per tray returns for Zespri Green14 and Zespri RubyRed kiwifruit both increased from August to November.
"The latest OGR forecast reflects the ongoing challenges we've encountered this season, particularly with regard to fruit quality. The industry has continued to work hard to strengthen onshore quality assessment processes, however the weekly rates of onshore fruit loss have trended above those considered in the August 2022 forecast and there is higher onshore fruit loss this season across the four largest pools," said Zespri chairman Bruce Cameron in a statement.
"Offshore, market teams have continued to identify opportunities to lift returns, and we have seen positive movements on freight costs and foreign exchange. Offshore quality costs have however, continued to track higher than previously estimated, most notably across the Gold pools.
"All major markets have updated their estimates of the season results with projections of higher fruit loss and quality claims, with Europe, China and Japan seeing the largest cost impact.
"As a result, both conventional and Organic SunGold kiwifruit per tray returns are now below the June 2022 OGR range guidance, while Green kiwifruit is showing signs of being able to absorb additional quality impacts and maintain returns at the levels forecast in August 2022. Forecast average per hectare returns, outside of SunGold kiwifruit, remain within the June 2022 range guidance."