Japanese retail group reveals plans to reach 100 supermarkets in Vietnam by 2025
Aeon has announced it will expand its presence in Vietnam ahead of what it predicts will be a period of economic growth post-Covid.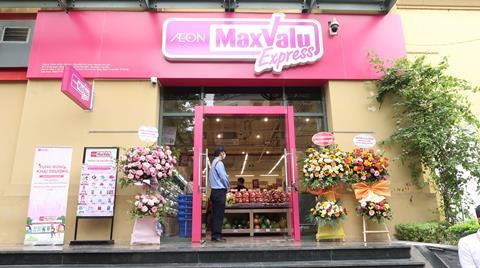 According to a report from Nikkei Asia, Aeon sees Vietnam as an attractive market and an important part of its medium-term business plan for a number of reasons.
Firstly, it is home to a population of 100m people with a growing middle class and the World Bank has predicted its economy will expand by 7 per cent in 2022, the fastest in Asia.
Secondly, foreign retailers included in the Comprehensive and Progressive Agreement for Trans-Pacific Partnership will no longer have to seek permission when opening stores of 500m² or more.
Aeon currently has some 200 stores in Vietnam, including six shopping malls and several supermarkets and the company plans to increase its supermarket footprint in Hanoi to 100 stores by 2025.
"We have expertise in mass production and efficient delivery that we cultivated in Japan and Malaysia, these are areas where we can never be outdone by other companies," said Yasuyuki Furusawa, head of Aeon Vietnam.
"We need to accelerate our store openings, which is why we must take new initiatives now."