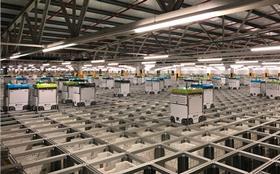 Aeon is set to enhance its e-commerce offering after announcing it has partnered with UK-based online retailer Ocado.
Through this partnership with Ocado Solutions, a division of Ocado Group, the Japanese retailer will launch a new company by March 2020 to provide a more convenient online shopping experience its consumers using artificial intelligence (AI) and robotics.
The new company will leverage Ocado's end-to-end online grocery solution, the Ocado Smart Platform (OSP). This includes a propitiatory home delivery system backed by a state-of-the-art, AI and robotics driven, customer fulfillment centre (CFC).
Using the OSP, Aeon plans to develop a highly efficient operations and distribution system to meet its customers needs.
Aeon said the first CFC in Japan will be built by 2023 and it is expected that these technologies can be utilised for the existing Aeon online supermarket business, store pick up and click and collect.
Motoya Okada, chief executive of Aeon, told Reuters Ocado was the right partner to help Aeon expand its online presence.
"We see Ocado as a state-of-the-art, exciting and transformative partner aligned with our strategy of accelerating Aeon's digital shift to serve Japan's consumers," said Okada.
The partnership aims to achieve sales of ¥600bn (US$5.5bn) by 2030.