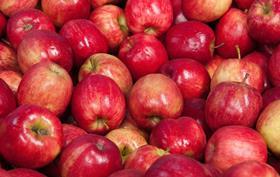 Exporters of Australian grown apple and pears have gained improved access to the Indian market following amendments to India's Plant Quarantine Order legislation.
The amendments, which allow Australian exporters to use in-transit cold treatment (ITCT) for products shipped to India, are effective immediately.
The improved export arrangements provide Australian apple and pear exporters the same level of market access Argentina, Brazil and Serbia have when exporting to India.
Analysis by Fresh Intelligence Consulting indicated the amendments will prove helpful, however with tariffs remaining at 30 - 50 per cent, and strong competition from New Zealand apple exports, many challenges still remain.