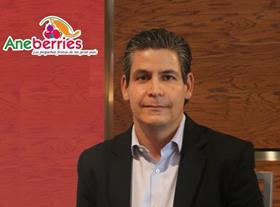 Mexican berry exporter association Aneberries is all set to roll out its new certification scheme for small and medium producers, BerryGAP.
The scheme is aimed primarily at small growers who may not meet all the requirements for GlobalGAP accreditation but nonetheless want to be able to provide some guarantee about their safety and quality of their production.
Aneberries president, Aldo Mares, said the scheme could be implemented by next year. "By providing a guarantee of the great work they do in cultivating their products, the certificate will enable small and medium-sized growers to add value to their berry offer," Mares explained.
Aldes added that the new accreditation system would also support the development of a more sustainable production model in the Mexican soft fruit sector.
Mexico has around 44,000ha of production and the sector employs an estimated 352,000 people.
Last year berry exports totalled US$2.24bn, of which 93 per cent was shipped to the US, 4 per cent to Canada and 3 per cent to 35 other markets.