Peak industry body expects market access to be granted in upcoming report
Apple & Pear Australia (APAL) says effective biosecurity measures will be a "non-negotiable" should the Australian market open to US apple imports.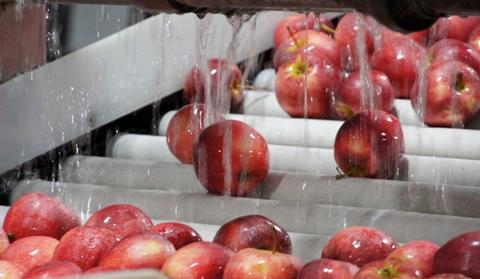 The peak industry body's assurance comes as Australia's Department of Agriculture, Fisheries and Forestry (DAFF) prepares to hand down its final report reviewing the biosecurity import risks and requirements for fresh apples from the Pacific Northwest states of the US.
The report is expected to reveal the Australian government's position on whether it will allow US imports.
APAL believes the report will result in market access, a move it does not support.
"APAL has worked in consultation with DAFF and has highlighted the industry's concerns around the critical risks to Australia's biosecurity," according to a statement on APAL's website. "However, APAL expects that the Australian Government will allow the import of apples from the Pacific Northwest states of the US.
"Given the significant biosecurity risks to Australian orchards, APAL does not support the importation of US apples," the statement added.
Should APAL's prediction ring true, the report will underline the systems and measures that will be applied to protect Australia's borders from pests and diseases.
"If the government allows the import of US apples, the implementation of effective biosecurity measures is non-negotiable, and the measures need to well exceed the current New Zealand [import] standards, given the additional risks," according to the APAL statement. "APAL will continue to engage with the government to emphasise the biosecurity risk to the industry."