Major fresh fruit and vegetable suppliers set off to strengthen industry relationships in key Asian market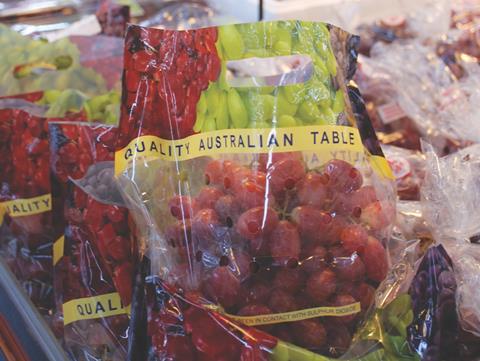 A delegation of Australia's largest fruit and vegetable producers is visiting Japan to strengthen relations between the two nation's fresh produce industries and learn how Australia can better meet Japan's growing market needs.
In 2021, Australia exported more than A$132m (US$90m) worth of fresh produce to Japan and the Australian Fresh Produce Alliance (AFPA) chief executive Claire McClelland said the visit will continue to build the relationship between the two countries.
"Australia's relationship with Japan is one of our nation's closest and most mature partnerships in Asia, if not the world," said McClelland
The delegation will host the Japan – Australia fresh produce networking event at the Australian embassy in Tokyo and present to in-country government officials, industry representatives and other key stakeholders.
"Japan is a key market and trading partner for Australia. We see great opportunities for continued mutual trade growth with Japan in the fresh produce sector. Increasing fresh produce exports is key to our local industry's ongoing viability – increased trade will support more jobs, growing regional communities and build resilience into Australia's food security," said McClelland.
Both Australia and Japan's agriculture industries are facing workforce shortages and increasingly challenging operating conditions, among other challenges. The AFPA delegation will meet with Japan's peak industry bodies for agriculture, the Japan Agricultural Co-operative and Japan Food & Agriculture Cooperative Organisation to discuss areas of shared interest and potential priorities to progress.
"In addition to celebrating our trading relationship with Japan, this trip is an opportunity to open a dialogue with key Japanese industry bodies on our shared challenges in a bid to find solutions through collaboration," said McClelland.
"This is the first time an Australian delegation of fresh produce suppliers representing such breadth and scale has travelled to Japan, and we have felt most welcome by the willingness of our Japanese counterparts to engage with us in-country," said McClelland.
The delegation will also visit a Japanese wholesale market, retail stores, and meet with Japanese importers to better understand the local market.
"We have been grateful for the government's assistance across both Austrade and the Department of Agriculture in arranging parts of this mission. We look forward to continuing to work closely with government and relevant ministers to improve fresh produce trade from Australia to Japan and a range of other key export markets," said McClellan