Benlai, China's leading fresh produce e-tailer, has launched a dedicated 'MAP Zone' on its app for Syngenta Group China.
From 2 September, Benlai app users will see the MAP Zone in a premium position on the app's home page.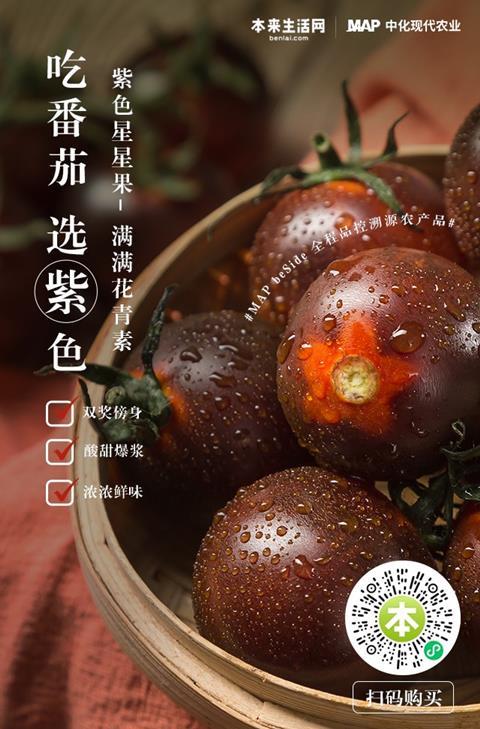 They can learn about and purchase a wide variety of exclusive or specialty fresh produce products grown on modern farms serviced by Syngenta Group China's Modern Agriculture Platform and Digital business unit (MAP), all of which are supported by MAP beSide's whole-process quality control tracing solution.
These products include Yoom cocktail tomatoes, Cupola sweet corn, Poli pumpkins, Dali jujubes, Luochuan apples and Shine Muscat grapes.
MAP empowers agri-product production through technology and data. With its insights on consumers' preference on fruit acid-sugar ratio, flavour intensity, texture, juiciness and other sensory metrics, MAP helps growers optimise their growing solutions, and manage their orchards in a more scientific way.
MAP's core strengths in digital soil management, Geographic Information System (GIS) remote sensing, precision metrology and precision agriculture ensure quality production. MAP beSide's whole-process quality control tracing solutions make a product's journey – from growing to harvesting, grading and sorting, and logistics – more easily accessible for consumers, giving them an assurance of food safety and quality.
MAP and Benlai hope the MAP Zone will become a highly recognised symbol on the platform, the first choice for users seeking high-quality products with full traceability. MAP Zone will offer quality produce year-round to consumers, as more and more products gradually become in season and available.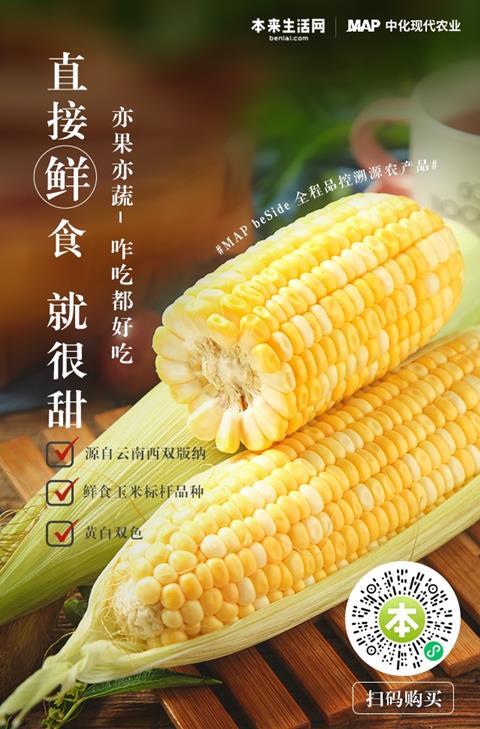 Syngenta Group China's MAP and Benlai have been strategic partners for a number of years with MAP's products recently featured during a series of Benlai ten-year anniversary events this year.
Benlai said it strives to facilitate the upgrade of China's agriculture and produce quality with the assistance of industry partners such as MAP. The two parties believe they share the same values and goals and will work together to create a new landscape for fresh produce brands.
With Benlai's strong service and distribution network, MAP fresh products can be supplied to more than 36m individual consumers, more than 300,000 corporate buyers, and more than 200 chain stores and more than 10,000 community fresh stores in China.
About Benlai
Founded in 2012, Benlai (Benlai.com) is a leader in Chinese agri-product brand marketing, and a benchmarking direct-to-consumer e-commerce platform of quality fresh goods in China. Benlai's mission is to deliver safe, healthy and the highest quality food to every Chinese household. Through its nationwide delivery network, Benlai currently services more than 36m quality users in China. Through direct global sourcing, speciality food customisation and proprietary brand development, Benlai has established a unique fresh food supply chain that empowers more than 400 fresh food brands.
About MAP
Syngenta Group China's Modern Agriculture Platform and Digital business unit (MAP) positions itself as a network and service platform across the whole agricultural industry chain, offering consumers high-quality produce, growers good prices and the industry chain integrated big data.
As part of its strategy, the business development of its licensing planting model expands to both upstream and downstream parts of the value chain, where key partners are empowered to invest in marketing and branding. That, combined with the company's strength in varietal resources, product quality, standards in the industry chain, as well as MAP beSide's full traceability, will create value throughout the entire supply chain, from variety development to consumers, from farm to fork.
The newly launched MAP Zone is yet another innovative exploration by MAP with its partner Benlai. Through collaboration, the two parties continue to bring more and more quality fresh produce with full traceability to consumers' dinner tables.
Contact
Lin Yongshun
MAP cash crop director