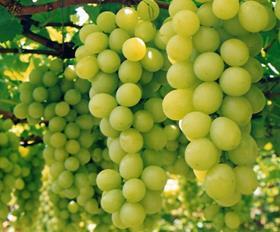 Brazil is looking to cash in on the market potential offered in China by adding several of its leading fresh fruit products to its export programmes.
Brazil's agriculture minister, Tereza Cristina, said the government wanted to improve the export opportunities for the world's third-largest fruit producer. According to Xinhua, Brazil's only export to China is melons.
'We are working hard since Brazil has huge potential but has just started these exports," said Cristina. "I want to see if this year we manage to open the Chinese market to Brazilian grapes, a product of the highest quality, as well as other fruits, such as mangoes, which we already export to other countries.
'We would really welcome China opening its door to new Brazilian fresh fruits,' she added.
The minister stressed the importance of China to Brazil's economy in the agribusiness sector, saying the South American country is open to new agreements and partnerships with Chinese companies.
'China's biggest food trader Cofco is in Brazil and purchases our products, and other Chinese companies are partners with the Brazilian business sector,' she noted.
'Demand [in China] is growing, there are new consumption habits, more health demands and the need to cope with global warming.
"I believe it will be necessary to increase agricultural production in the world in a sustainable way, reduce food loss and waste, strengthen social protection policies, and reduce inequalities in access to safe and healthy food. These are points that will be on our daily agenda in the future,' concluded Cristina.