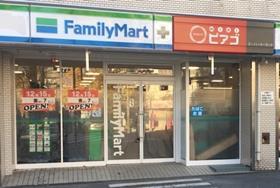 FamilyMart has received an offer for a complete buyout from its largest shareholder Itochu, worth upwards of US$5bn.
Trading company Itochu already owns 50.1 per cent of the Japanese retail chain and plans to take complete control.
According to a report from Japan Today, Itochu is offering ¥2,300 per share for the shares it doesn't already own, meaning it is set to spend around ¥580bn (US$5.4bn).
After acquiring all shares in FamilyMart, Itochu signalled its intention to sell a 4.9 per cent stake to Japan Agricultural Cooperatives and Norinchukin Bank for around ¥57bn (US$531m)
The agriculture cooperatives currently supply more than 16,000 FamilyMart stores across Japan.
According to a Bloomberg report, FamilyMart directors said they support the offer, but shareholders should make their own decision.
Takashi Sawada, president of FamilyMart, said on a quarterly earnings call that by combining resources, FamilyMart could move more quickly to address challenges such as digitisation and overseas expansion.
FamilyMart currently has more than 24,000 stores worldwide with a presence in countries such as China, Malaysia, Philippines, Taiwan and Vietnam.