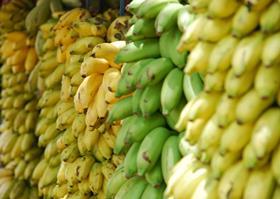 Cambodia shipped some 205,024 tonnes of Cavendish bananas to foreign markets from January to May, according to the country's Ministry of Agriculture, Forestry and Fisheries.
China is the biggest market for Cambodia's fresh bananas, importing nearly 180,000 tonnes. This meteoric rise comes only two years after China granted approval for the fruit.
Cambodia's banana exports to China have continued to grow, and the signing of an FTA between the two countries in October 2020 looks set to provide even more confidence for an industry slowly muscling in on the country's rubber sector.
The remaining export volume is rounded out by Vietnam (25,113 tonnes), Singapore (480 tonnes) and Japan (333 tonnes).
Last year, the country exported over 300,000 tonnes of fresh banana, generating an estimated US$450m.
Banana investment companies have also taken note of this recent surge, cultivating 30,000ha of bananas, up from 10,000ha compared to a year earlier, according to Vietnam Plus.