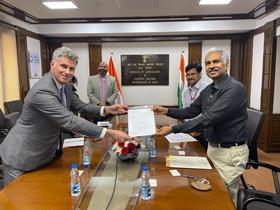 Indian bananas and fresh baby corn have gained access to Canada following successful negotiations between the national plant protection organisation of both countries.
The news was confirmed in a meeting held between Shri Manoj Ahuja, secretary of India's Home Department of Agriculture and Farmers and Canadian High Commissioner Cameron MacKay on 7 April.
At the meeting, Canada informed its counterpart that exports of fresh baby corn from India to Canada could begin from April 2022 and exports of banana could begin immediately.
"This decision of the Government of Canada would immensely benefit the Indian farmers growing these crops and would also enhance India's export earnings," said the Indian Ministry of Agriculture and Farmers Welfare in a statement.