Ontario Teachers' Pension Plan set to acquire majority share in Australian fresh produce company
The Ontario Teachers' Pension Plan has invested in leading Australian potato and onion producer Mitolo Family Farms.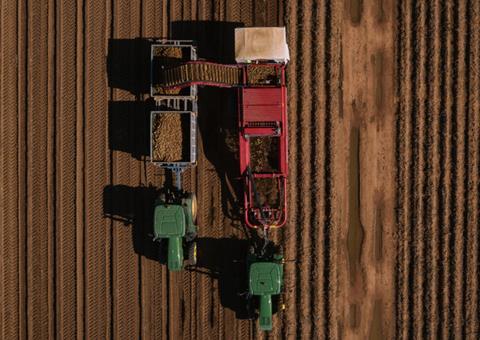 Pending regulatory approval, the deal will see the Canadian pension fund's subsidiary, AustOn, acquire the majority share of the vertically integrated fresh produce business.
The Mitolo family will retain an ownership stake in the South Australian-based company.
The business will continue to operate under the Mitolo Family Farms brand and under the leadership of managing director Frank Mitolo. The current executive leadership team, including John Mitolo and Darren Mitolo, will also remain in place.
The transaction does not include Mitolo Wines.
"The next steps in our growth trajectory will require additional capital to enter into new markets and pursue strategies that will help us profitably respond to emerging trends in agriculture and food manufacturing," said Frank Mitolo.
"The family realised that the additional capital would require partnering with the right investor who understands the cyclical and long-term nature of agriculture, and we believe Ontario Teachers' is the ideal partner with which to take the business forward."
AustOn is the Australian agriculture arm of the Ontario Teachers' Pension Plan. It has operated in Australia since 2018.
AustOn employs teams to manage Aroona Farms, which produces almonds in South Australia and Victoria; Jasper Farms, which produces avocados in Western Australia; and Pomona Valley, which produces apples and stonefruit in Victoria.
"Ontario Teachers' and AustOn have a proven track record in investing in the farming sector both in Australia and worldwide, and we are focused on using this experience to deliver long-term, sustainable growth with Mitolo Family Farms," said Christopher Metrakos, senior managing director, natural resources at Ontario Teachers' Pension Plan.
The deal is expected to close by 30 June 2023.