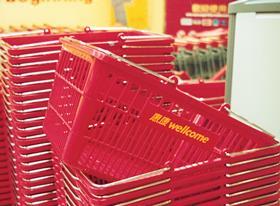 Carrefour has reached an agreement with Dairy Farm to purchase its Wellcome Taiwan grocery retail business, with settlement expected later this year once regulatory approval has been granted.
Inside Retail reports the deal is worth US$108.6m and includes 199 Wellcome supermarkets and 25 Jason Market Place stores in Taiwan, as well as property assets in the country.
Hong Kong based Dairy Farm reported Wellcome Taiwan's turnover last year was approximately US$437.2m. Carrefour plans to convert the Wellcome stores to its 'Market format', while the Jason's brand will be converted to the Carrefour format.
"Dairy Farm believes this change of ownership will set the business up for future growth and prosperity, building on Wellcome's strong sales momentum over the past 12 months following the successful implementation of its price reinvestment campaign and increasing customer loyalty," the company said in a statement.
"This strengthened network represents greater opportunities for our team members as well as better service and value to our customers."
Managing director of Wellcome Taiwan, Laurent Piazza, said the sale shows the commitment the Dairy Farm team has to its customer base.
"By bringing these businesses together, team members and customers will benefit from being served by a larger group that can use their combined strength and scale to improve quality, service, and price competition," said Piazza.
Carrefour currently operates 137 stores in Taiwan, including 69 under its Market banner. The group posted net sales of US$2.2bn last year, with pre-tax earnings of US$234.3m.
Asiafruit is now available to read on your phone or tablet via our new app. Download it today via theApp StoreorGoogle Playand receive a two-week free trial along with access to previous editions.