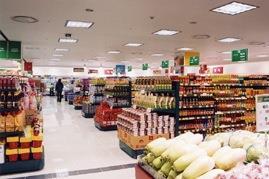 Korea has made its mark as the first Asian country to sign free trade agreements (FTAs) with six Central American nations.
The FTAs with Costa Rica, El Salvador, Guatemala, Nicaragua, Panama and Honduras in November last year are expected to be finalised this year before being ratified, and once in effect will see tariffs cut on more than 95 per cent of goods.
Tariffs on bananas, mangoes, pineapples and other agri-products will be eliminated, while the Central American nations will cut tariffs on Korean cars and electronics.
'The latest trade deal will help Korean companies have a competitive edge in the Central American region. We can establish a bridgehead to go over to the North and South American countries through their FTA networks,' Kim Hak-do, Korea's deputy trade minister said in a press briefing in November 2016.