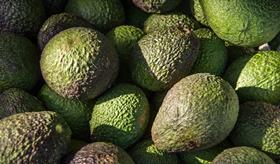 Chile has become the latest country to join the World Avocado Organization. The announcement was made at last week's annual meeting at Fruit Logistica in Berlin, where Nicolas Schmidt of leading producer GLS was named as the group's Chilean representative.
The organisation also announced plans to carry out its first ever marketing programme in Asia. Camposol's Jose Antonio Gomez will head up the new China Committee, which will oversee the running of the campaign.
Avocados are becoming increasingly popular with Chinese consumers. Demand for the fruit has increased some 28 per cent year on year since the beginning of the decade, with imports totalling 32,100 tonnes in 2017, up from just 31.8 tonnes in 2011 according to customs data.
The Global Times reported that imports were predicted to reach 50,000 tonnes in 2018. By contrast, China only produced around 2,000 tonnes of supply domestically in 2017.
Chile is the world's third biggest avocado exporter after Mexico and Peru. According to ProChile, Chile supplied more than 50 per cent of the US$107m of avocados imported into China in 2017.
"We have been exporting to China for only four years, and in 2017 we became the largest supplier," said Francisco Contardo, the Manager of Chile's Hass Avocado Committee.