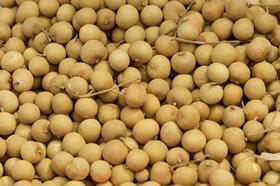 China has placed an indefinite ban on longan imports from Thailand after discovering mealybugs in a shipment of the fruit
According to a report from the Bangkok Post, Thailand's Department of International Trade Promotion said the ban began on 13 August. Director-general Somdet Susomboon said the department was in contact with China to try and postpone the ban given it was implemented at such short notice.
'If the negotiations fail, Thai longan exports will be affected because 70-80 per cent of Thai longan exports were destined for China. The department will findpotential markets in South-East Asia to compensate,' Susomboon said.
According to a report from the Phnom Penh Post, the decision also has repercussions for the neighbouring Cambodian longan industry, which exports much of its fruit via Thailand.
"Thailand will beyond a doubt stop buying Pailin longan from Cambodia, which it had typically bought to repackage for export to China," said Hean Vannhorn, secretary of state of Cambodia's Ministry of Agriculture, Forestry and Fisheries.
Suon Chum, vice-chairman of the Pailin Longan Association's board of directors, said around 50,000 tonnes of Pailin longan would be affected by the ban as around 70 per cent of fruit is exported to China via Thailand and 30 per cent is sold domestically.
"If the longan cannot be exported, it'll spoil within 20 days from the date of harvest. All that longan will be discarded because we don't have the storage facilities," explained Chum.