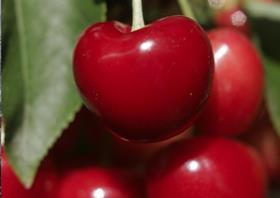 Argentina's cherry exports to China have grown significantly in the second full season with access to the Asian country.
According to a report from Xinhua, as Argentina's cherry season came to an end the Argentine Chamber of Integrated Cherry Producers (CAPCI) said exports to China had grown 33 per cent from the previous season.
Anibal Caminiti, executive manager of CAPCI, said in the current season Argentina had exported 2,742 tonnes to China by the end of January.
Argentina sent its first shipment of cherries to China in January 2019 but the growth in exports has been spurred by China's decision to recognise the absence of the fruit flies in Argentine growing regions in April 2020.
'The opening of the Chinese market has been very important for Argentine cherries,' Caminiti said.
'For us, this (recognising the absence of the fruit flies) shows the Chinese government's responsibility to provide continuity for international business."
Caminiti also said China's recovery economic recovery following the effects of the Covid-19 had also created a strong market for cherry exporters to supply.
China accounts for around 35 per cent of Argentina's cherry exports according to CAPCI, with other major markets including North America, Europe and the Middle East.