Agriculture Ministry wants green alternatives to be used on more than 55 per cent of planted area by 2025
China has announced plans to reduce the use of pesticides in the cultivation of fruit, vegetables and tea by a tenth within three years' time, according to its Ministry of Agriculture and Rural Affairs.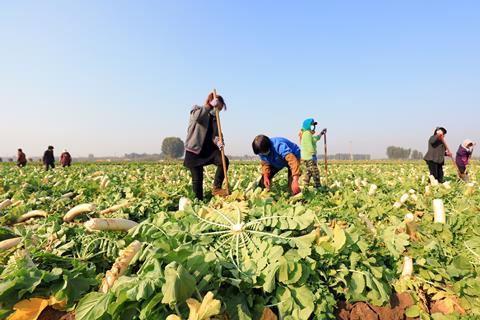 Soil degradation and water pollution are big problems in China due to the high levels of chemical pesticides and fertilisers used to grow crops on small, heavily-exploited plots.
The ministry also plans to reduce pesticide use on rice, wheat and corn by 5 per cent over the same time frame and ramp up the use of organic fertilisers by the same amount by 2025.
"There is an urgent need to improve the efficiency and scientific use of pesticides and fertilisers when promoting the reduction of chemical pesticides," the ministry said on its website.
At the same time, national food security and supplies of key products must be maintained, it said in its plan.
China has been attempting to tackle the problem since 2015, launching a campaign to halt the growth in chemical use by 2020.
By 2021, the use of pesticides and fertilisers had dropped by 16.8 per cent and 13.8 per cent respectively. But the ministry said they are still being used too much and too inefficiently.
The government is encouraging the use of natural enemies such as insects, with a target that green prevention methods should be used on more than 55 per cent of planted area by 2025.