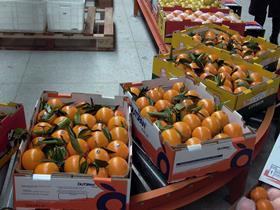 China's agriculture exports have been predicted to significantly accelerate over the next decade as the sector continues to modernise.
According to a report from Independent Online, The China Agricultural Outlook (2020-2029) released at the China Agricultural Outlook Conference 2020 on 20 April forecasts growth in the import and export of fruit and vegetables.
The report predicts the development of China's agriculture, particularly a shift from increasing production to improving yield and quality, with a focus on green, ecological, high-quality and safe products.
This is set to result in the average annual growth rate for exports over the next ten years of 5.9 per cent for fruits and 3.2 per cent for vegetables.
The report also notes the role China's partnerships will play in increasing trade. It sugguests China's relationships with the United States, Brazil, Asean, the European Union, Australia and countries participating in the Belt and Road initiative will pay dividends.
Not only will this assist export growth, but the report forecasts China's fruit imports will average 2-3 per cent average annual growth over the next decade and vegetable imports will grow 1-2 per cent.