Alibaba has helped introduce technology to growers improving their production and supply chain
Technology is helping to transform China's lychee industry with new solutions being implemented right across the supply chain.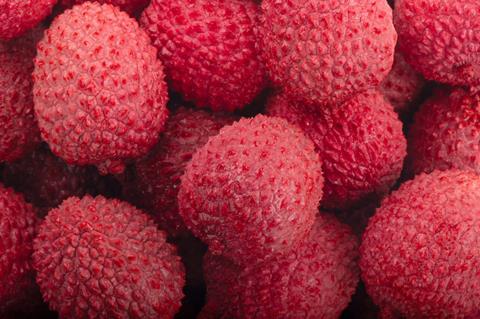 According to a report from Xinhua, growers in China's Guangxi Zhuang Autonomous Region, such as Chen Shiquan, have embraced intelligent farming systems to manage tasks such as irrigation and fertilisation via their phones.
"The intelligent agricultural system relieves farmers of laborious tasks, particularly during the summer. With just a few clicks on my mobile phone, I can do most of the farming work," Chen said.
An agricultural demonstration park for digital farming, co-built by China's e-commerce giant Alibaba, has been established in Lingshan County in Guangxi.
The 1.3ha orchard features a variety of digital equipment including an integrated irrigation and fertilisation system, a pest monitoring system, and a spore collection device, helping create a standardised lychee cultivation system.
Lin Haiyin, who is in charge of the park's operation, said digital technology had helped to standardise production and improve fruit quality. There were also plans to add greenhouse cultivation to the park for year-round lychee production.
"The planting of lychee in the park now relies more on scientific data than farmers' individual experiences," said Lin.
The county has also constructed a public packhouse for Lingshan lychee growers. This gives the growers access to some of the latest sorting, grading, packing and cold chain technology.
Wu Duoce, from Alibaba's digital agriculture division, said the addition of a centralised logistics facility and the digitisation of the lychee industry's supply chain had helped growers reduce expenses and aided the country's efforts to penetrate international markets.