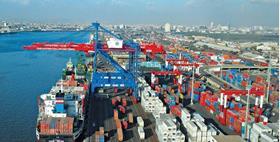 Pakistan's Anti-Narcotics Force (ANF) have seized a sizeable quantity of heroin smuggled in a crate of oranges at a Karachi port, GeoTV reports.
A spokesman for ANF stated that approximately 85kg of high-quality heroin, worth an estimated US$41m, was seized.
The crates of oranges were bound for Malaysia.
The raid also saw two drug traffickers arrested by officials.
The spokesman added that an investigation was still ongoing and further arrests were anticipated.