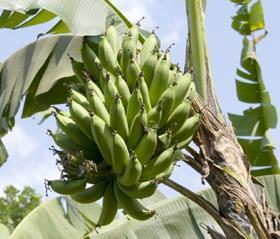 Trials are being held in parts of South Korea to develop commercially viable banana crops, a possibility borne out of a changing climate.
According to a report from Hankyoreh, the North Chungcheong Agriculture Research and Extension Service has announced it is studying bananas as a new crop to adapt to climate change.
Currently, production is being trialed at two farms near the cities of Cheongju and Chungju in the province of Chungbuk.
One researcher told Hankyoreh banana production was already being explored in the southern regions of South Korea but changing conditions and the geography of the province would give the bananas grown in this region an advantage.
The researcher noted that as the northern limit of tropical fruits grows, more opportunities would arise for domestic producers, and they may be able to compete with what is traditionally imported fruit.