New Zealand companies develop new solution to track post-sale product performance
A new solution will provide fresh produce companies with better knowledge on what happens to their products after purchase.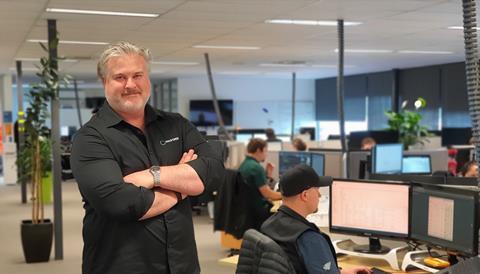 The Consumer Experience module has been developed by New Zealand companies Radford Software and Forward HQ.
Consumer insights gathered by Forward will be interfaced within Radford's existing business intelligence platform, FreshInsights, as an add-on module.
Radford chief executive, Adam Cuming, said this knowledge would provide a competitive advantage and drive continuous improvements across the value chain
"Producers can use the information to communicate with retailers, improve brand value to drive margins and success," Cuming explained. "They will get to understand how the sensory attributes of how their lines resonate with the market segments and how consumers experience their produce.
"They will also be better placed to make informed decisions about what they can do along the value chain (such as on-farm, packhouse practices or distribution processes) to improve the consistency of the consumer experience."
Forward, which has extensive experience in strategic research and insights, will source the information via various means, including surveys and dedicated apps.
Cuming said the insights can be tailored to a customer's objectives, with the metrics customisable for any fresh produce line.
"Once interfaced into FreshInsights, customers can choose to combine those insights with other data sets from the grow, pack, sell and grower accounting cycles to provide full value chain visibility," Cuming said.
Forward's global consumer insights director, Carlo Magni, said there were very few solutions as well integrated as the Consumer Experience, and none of them focused on produce.
"In New Zealand, we are the first to launch a consumer experience module within a specialised CRM (customer relationship management) and our value proposition is well positioned to deliver much-needed consumer insights, in extremely efficient ways, to grow the New Zealand produce sector and its presence globally," Magni said.
"The partnership opens the door to measuring product performance in-market, while linking the impact that growing techniques, supply chain efficiencies and retailers' in-store execution have on end-user experience."
Radford and Forward expect medium-to-large produce marketers to welcome the new module, given the effort many are already putting into targeting consumers and optimising portfolios.
The product is available to existing and new customers who use FreshInsights.