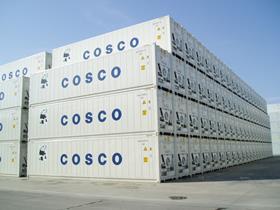 Chinese-based shipping line Cosco Shipping has added controlled atmosphere (CA) refrigerated containers to its Los Angeles to Hong Kong route.
According to a report from International Ship Network, on 15 March a container filled with Californian avocados was loaded onto the SEA2 route, which crosses the Pacific.
The report said the exporter using the new service is a world-renowned avocado supplier with large-scale avocado plantations in nine countries including California, Mexico and Peru.
Cosco Shipping launched its own specialised refrigerated container transportation service in 2018. The service included the use of advanced technologies such as Internet of Things, CA and cold treatment, however, this is the first time this service has been available on the SEA2 route.
The CA containers are able to retard the respiration rate of fruit and vegetables by modifying the composition of the refrigerated air surrounding the cargo. This is used as an effective means of prolonging shelf-life.