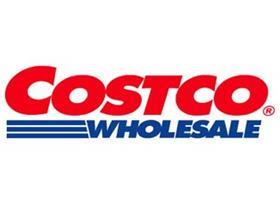 US retailer Costco is experiencing rapid growth in its Asian business, with its Taipei store in Taiwan now the chain's second-best performer from its 567 outlets worldwide. Costco's best performing store is in Korea.
'What we've done here is reflective of what we do in all of our international markets,' Costco's Taiwan chief Richard Chang told the Wall Street Journal.
'We want to make it as authentic as possible, but we also want to localise. It's proven to be a successful combination.'
The Washington-based company has annual revenue of around US$73bn, and has recorded strong growth in Taiwan since opening its first store there in 1997.
According to Mr Chang, Costco's Taiwanese operations took about five years to become profitable after their initial investment, and the company hasn't looked back since.
Costco is Taiwan's only wholesale chain which uses a membership model, charging customers US$40 each year to shop, and has increased its share of the country's US$71.8bn retail market to 1 per cent last year, compared to 0.4 per cent in 2004.
Figures supplied by market analysts Eurowatch reveal Costco's sales almost trebled in that time, to US$747.2m from US$250m.
Membership renewal percentages have also improved and now sit in the mid-80's, compared to 45 per cent 12 years ago, and in total the country has around 700,000 members.
The company plans to expand in all of its Asian markets, doubling its Taiwan store count to 12 in the next five years and opening a distribution centre, as well as opening new stores in Australia, and considering entry into China.
'We know the China market is different from Taiwan,' Mr Chang said.
'But from Taiwan to China is a better transition than from the US to China, or Japan to China.'