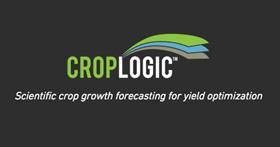 Christchurch-based group CropLogic has completed the acquisition of Professional Ag Services Inc (ProAg), a US-based agronomy services company.
Headquartered in Washington State, ProAg has a long trading history, with a heavy focus on the Pacific North West region. It also has clients in Idaho and Oregon.
The acquisition will provide CropLogic – a provider of predictive decision support systems for agricultural growers – with an established channel to develop relationships in the US' three key agricultural states, along with Western Canada.
"Strategic acquisitions provide CropLogic with immediate market access, relationships, and acres under management and have always been a fundamental part of our market entry strategy," said Jamie Cairns, chief executive of CropLogic.
"This acquisition meets many of our initial North American goals, and both parties are excited with the plans for the upcoming years. We believe that this first acquisition demonstrates CropLogic's ability to execute the Company's international growth strategy."
The acquisition will also boost CropLogic's collective agronomic experience, with ProAg's founders Roger McCary and Mike Stephenson bringing a combined 60 years of expertise alone.
"Our 30 years of field and business experience, coupled with CropLogic's knowledge of new technologies will make for a very exciting future," said Roger McCary, co-founder of ProAg. "We and our employees are looking forward to working for CropLogic."
Soil moisture and aerial imagery analysis form the basis of the agronomy services provided by ProAg, which currently has over 100,000 acres under management, including 60,000 acres of high-margin crops.