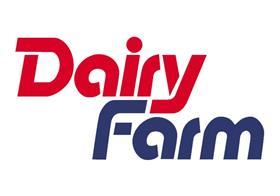 Pan-Asia retailing group Dairy Farm International Holdings has bought a 50 per cent stake in Philippine supermarket group Rustans Supercenters Inc (RSCI), reports the Philippine Daily Inquirer.
Formerly wholly-owned by the Tantoco family, RSCI operates the Shopwise chain of hypermarkets and Rustan's Supermarkets in the Philippines.
The Tantoco family will retain a 50 per cent share in the business and Bienvenido Tantoco III remains chief executive officer and president of RSCI.
"We are extremely pleased to be partners with the Dairy Farm Group," Tantoco said. "This undertaking will not only strengthen RSCI's position as a leading retailer in the country, but it will also translate to more employment for Filipinos, more value and choices for customers, and enhanced shareholder value."
The value of the deal was not disclosed.
The entry of Dairy Farm is expected to strengthen RSCI's position as one of the country's leading retailers, the company statement said.
"RSCI will benefit from Dairy Farm's extensive pan-Asian operations, its expertise in various retail formats, strong balance sheet, and its membership in the Jardine Matheson Group," the statement said. "Dairy Farm's international expertise is expected to complement the Tantocos' in-depth experience in Philippine retailing."
Founded in 1970, Rustan's Supermarket operates 20 branches in Metro Manila and two in Cebu, according to the company's website.