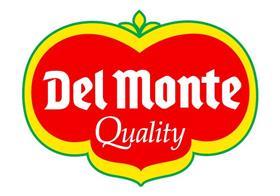 A US jury has awarded US$13.15m in damages to Fresh Del Monte in a case against former stablemate Del Monte Foods concerning the marketing of processed fruit in retailers' fresh produce aisles.
A lawsuit brought by Fresh Del Monte in 2008 accused Del Monte Foods of breaching the terms of a licencing agreement, set up when the two companies separated in 1989, giving Fresh Del Monte exclusive rights to sell "fresh fruit, fresh vegetables and fresh produce" using the Del Monte brand.
Jurors found Del Monte Foods' line of refrigerated processed fruit, marketed in retailers' fresh produce sections under the Fruit Naturals, Superfruit and SunFresh labels, contravened that agreement, reported The Packer.
The company's 'Fruit Undressed' print advertising campaign was also found to violate false advertising standards by incorrectly leading consumers to believe the products were fresh rather than processed.
Fresh Del Monte senior vice president Bruce Jordan said the jury agreed with his company's assertion that the licencing agreement granted Fresh Del Monte exclusive right to market refrigerated products.
"Obviously, we were extremely pleased with the jury's verdict, and that they found our rights had been violated under our license agreement," said Fresh Del Monte senior vice president Bruce Jordan.
The jury awarded US$7.2m for wilful violation of advertising standards, and US$5.95m for breach of the licencing agreement with Fresh Del Monte. Fresh Del Monte had originally requests damages of more than US$70m.
Del Monte Foods may now have to withdraw the products in question from retail shelves, but the company may also be able to continue selling the products under a different name depending on the result of an upcoming injunction.
The company's lawyer Arturo Gonzalez said it would not pull out of the refrigerated fruit sector as a result of the ruling, according to The Packer report.
"There is no question in my mind that `Del Monte Food` will continue to be number one in the refrigerated part of the produce department because they have the best product," he said.
"There are a number of legal options that Del Monte is considering, including the possibility of an appeal."