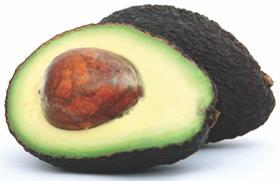 Trade data analyst Tridge has predicted demand for Mexican grown avocados will remain strong during the NFL Super Bowl LV in February.
The Super Bowl is one of the premier sporting events on the US calendar, with viewers eating close to 48,000 tonnes of avocados – in the form of guacamole – during the game.
The game is viewed by an estimated 98m people, and as such is as important to the viewers as it is to the Mexican avocado industry.
Despite ailing sales in 2020 due to Covid-19, Maria Castanedas, vice president of MexWorld Consulting, a major trader from Michoacán, expects consumption during Super Bowl to be unaffected.
"There is certainly going to be less consumption by the sports bars but, based on the amount of avocados that have been negotiated with us so far, I feel no notable change in the demand and people are still going to enjoy their bowl of guacamole in their homes," said Castanedas.
Mexican avocados come from Michoacán state, currently the only state certified by the US government under strict export rules.
Data from Tridge revealed exports to the US have taken a significant hit during 2020. The last five years have seen yearly increases in export volumes of around 10 per cent, but in 2020 this fell to just 2 per cent, resulting in a surplus of product in the Michoacán region.
Export volumes are expected to reach 120,000 tonnes in January 2021, with the lack of available freight looming as a key hurdle to the overall success. Should freight impact imports, the price of avocados could rise as much as 10 per cent during the period.
Jin Woo Lee from Tridge said: "The US Super Bowl is a hugely important event in the avocado growers season. With numbers likely to be down this year but production still high, it is unsurprising that the growers are looking for new avenues for their products.
"Looking for alternative uses or new export markets is a sensible approach which will reap benefits for the growers long term.
"The avocado market is continually expanding as more and more consumers discover the health benefits associated with this product so we anticipate that the market will grow further during 2021, with or without a global pandemic," she concluded.