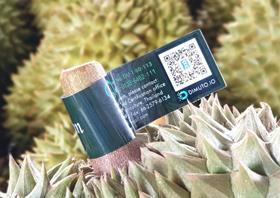 Singapore-based supply chain traceability platform DiMuto will look to expand using new investment from venture firm SGInnovate.
The firm, which is owned by the Singapore government, has invested an unknown amount, which Gary Loh, founder and chairman of DiMuto, said will allow the company to capitalise on its global growth momentum.
'We would like to thank SGInnovate for believing in our vision to redefine trust in the global trade landscape,' Loh told the Business Times.
DiMuto said the funding will be used to drive further international expansion into markets such as Europe and Latin America in the next few months.
Speaking to Tech Asia, Hsien-Hui Tong, head of venture investing at SGInnovate, said DiMuto would help address food safety issues in the global supply chain.
"Food security, safety, and provenance are some of the biggest issues in the global food system today. DiMuto seeks to tackle these issues with blockchain-based solutions that can bring greater transparency to the agrifood supply chain,"said Hsien-Hui.
DiMuto's platform integrates with existing systems to create traceability and accountability for each fruit, from farms, factories, cold chain to distribution channels and end consumers.
Every single fruit is tagged with a QR label, photographed and tracked at each stage of the supply chain to provide end-to-end, 24/7 visibility.
To date, DiMuto has tagged more than 30m fruits and tracked and traced over US$100m worth of agri-food trades. It currently has a presence in seven countries including the US, China, Thailand, Australia and Mexico.