New all-cargo direct China-South America route run by subsidiary Eastern Air Logistics to provide fresh logistics boost
China Eastern Air (CEA) Subsidiary Eastern Air Logistics has announced a new all-cargo direct route between South America and China to facilitate fresh produce exports.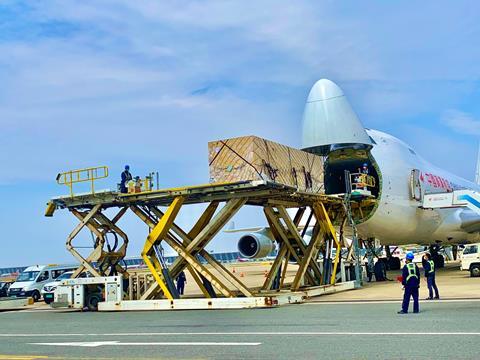 According to a report from China Daily, Fang Hong, general manager of Eastern Air Logistics' supply chain management subsidiary Fresh Port said the flight would run between Santiago, capital of Chile, and Chengdu of Sichuan province.
Fang said Eastern Air Logistics first launched chartered cargo flights in 2013 by shipping cherries from Chile to China. It has accelerated its market exploration by establishing Fresh Port and made importing fresh products an important business of the company.
Fresh Port has also actively consolidated cooperation with partners including Apex Logistics International (China), and Alibaba's fresh food chain Freshippo, to enrich Chinese gourmets' dining variety with fresh global products added.
This new service will help facilitate China's growing fresh produce retail market which according to Euromonitor International rose from Rmb3.65 trillion (US$530bn) yuan in 2017 to Rmb5.29 trillion (US$770bn) in sales revenue in 2022 and is projected to reach Rmb6.52 trillion (US$950bn) in 2027.