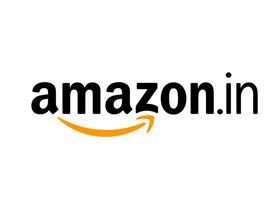 US-based Amazon increased its investment in the India by injecting more than US$600m into its retail units in the country.
According to regulatory filings made to India's Corporate Affairs Ministry, approximately US$462m will go to Amazon Seller Services, the company's marketplace division, approximately US$120 will go to Amazon Pay, and around US$13m will go towards its food retail business, Amazon Retail India.
According to a report in the Economic Times, this funding comes as Amazon continues to compete with Walmart-owned rival Flipkart for control of the Indian e-commerce market, with both companies making significant investment.
In the process of establishing its presence in India Amazon has incurred losses, which have contributed to this new round of investment.
Amazon Retail India posted a loss of US$16m and revenue of US$18.6m in 2019, according to the Economic Times.
'We have built sourcing and delivery capabilities for food as varied as dry grocery, packaged foods, fruits, vegetables, protein foods, dairy and other frozen products," Amazon Retail India said in a regulatory filing.
"We are gearing up for setting up a sorting, grading and packing centre for fruits and vegetables. We are investing to build technological capabilities to source produce and perishables at scale."
Flipkart is also expanding into the food retail sector. Earlier in October the company registered Flipkart FarmerMart. It will sell domestically produced products online, with the possibility to sell through physical stores.
Kalyan Krishnamurthy, chief executive of Flipkart, said the entity would also help boost agriculture and food processing in the country.
"In line with the government of India's FDI (foreign direct investment) policy, which allows 100 per cent FDI in food retail for food produced and manufactured in India, Flipkart is applying for appropriate licences from the government," Krishnamurthy told the Economic Times.
"We are looking forward to investing more deeply in local agri-ecosystem, supply chain and working with small farmers, Farmer Producers Organisations, the food processing industry in India, helping multiply farmers' income and bring affordable, quality food for millions of customers across the country."