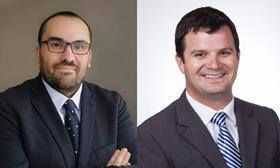 Apples dominate India's fresh fruit imports, but demand for other products is growing fast. Pears and cherries are two exciting growth categories that will come under the spotlight at Fresh Produce India on 22 April.
Wayne Prowse of Fresh Intelligence Consulting will analyse the top performing products on India's fruit import market before leading industry figures share first-hand insights on the potential for pears and cherries respectively.
Gagan Khoslaof NGK Trading will talk about the growth in pear imports withJacques Du Preezof Hortgro, South Africa's deciduous fruit industry association.
Cherries have emerged as one of the hottest new categories in India, albeit building from a low base. Charif Carvajalof the Chilean Fruit Exporters Association (Asoex) will unveil the results ofChile's first-ever cherry promotionsin India in 2020/21.Senthil Natarajanof KPN Farm Fresh, the fruit store chain and importer, will explain how Indian consumers see cherries and what needs to be done to grow the category.
Fresh Produce India became the world's first fresh and vegetable event to go online last April, with more than 650 global decision-makers tuning in live.
India's premier fresh produce event is back with an enhanced digital format on 22 April. Fruitnet's new online event platform enables delegates to access every interactive session, network with delegates and connect with sponsors.
Fresh Produce India is a free-to-register online event. Sessions are available to view live and on-demand, and speakers are on-hand to answer questions during their sessions via the live online chat.
Fresh Produce India broadcasts live on 22 April from 13:00-17:40hrs Indian Standard Time.
To see the full programme or to register, go to www.freshproduceindia.com